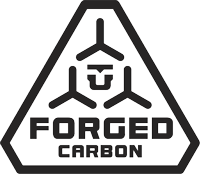 Strength-2-Weight
Forged Carbon Production
フォージドカーボンは、創業当時、協力できる外部業者がいなかったため、常に自社で生産してきました。そこで、ユニオンは中古の鍛造プレスを購入し、試行錯誤しながら、それを結合部品に適用する方法を見つけ出しました。 そして最近、鍛造プレス(フォージドカーボン専用プレス)を導入し、この未来的な素材を世に送り出すことができるようになりました。
STRESS TEST CHECK
50x
PRODUCTION FACT 01
1平方インチあたり500,000
本のターボストラティックファイバー
PRODUCTION FACT 02
超高圧かつ熱で形成
PRODUCTION FACT 03
比類なき強度と重量の比.
Production Notes
Behind the Tech
フォージドカーボンは、複雑な3次元形状を設計するために開発された技術で、様々なタイプ、方向、大きさの応力に抵抗する必要があります。 このプロジェクトを始めたとき、トラヴィスやギギのようなプロのライダーがこのバインディングにかける負荷の強さに衝撃を受けたのです。- パオロ・フェラボリ
Duraflex CB Base
カーボンインジェクションを施したステージ4ベースは、高い剛性と100%のエネルギー伝達を実現します。
Forged Carbon Gas Pedal
Forged Carbon gas pedal provides instant edge-to-edge response for charging the most technical lines and powering through hard carves. Extremely lightweight and only available from Union Binding Company.
Forged Carbon Highback
Union's stiffest and most responsive highback available. Forged Carbon highback is trusted by the best boardercross and banked slalom racers from around the world.
COMPARISON: PLASTIC VS. FORGED CARBON LOAD CARRYING
CAPACITY (IN BENDING PER UNIT MASS)
2x
HIGHER STRENGTH TO WEIGHT
WHEN COMPARED TO INJECTED
PLASTIC
WEIGHT: PLASTIC VS. FORGED CARBON VS. AIR LOAD CARRYING
CAPACITY (IN BENDING PER UNIT MASS)
40%
LIGHTER AT MATCHING
WEIGHTS COMPARED TO
PLASTIC
BUY NOW